About the Team
Kent Gipson
678-468-7788
[email protected]
Kent is a native Atlantan and a graduate of Chamblee High School. His wife and business partner, Caroline, was his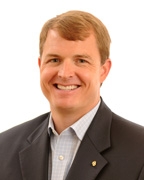 childhood neighbor in Cambridge Park in North Brookhaven. They have been married ten years and have two children, Sam and Camille.
After graduating from University of Alabama and a tour with the U.S. Marines Corps, Kent moved back to Atlanta and worked with his father on various real estate development projects. In 1999 Kent decided to go out on his own and become one of the first twenty agents to join Keller Williams Realty in the Southeast. Kent has a passion for working with Buyers, because he enjoys the hunt and negotiating for the best home investment possible.
Kent's favorite pass-time is hanging out with his two kids, Sam (4), and Camille (2), but he also enjoys dirt bikes, classic cars, running, wakeboarding, skiing, hiking, college football, reading and the beach. Some might consider Kent a grill master, ask him to smoke you some ribs!

Caroline Gipson
678-468-7778
[email protected]
Caroline is a native Atlantan and graduate of Chamblee High School as is her husband and business partner, Kent. In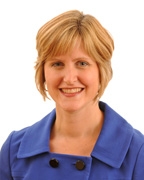 fact, Caroline and Kent grew up across the street from each other in Cambridge Park in North Brookhaven. Caroline went on to attend The University of the South and graduated from Georgia Tech with a Bachelor and Master's degree in Industrial/Health Systems Engineering. After receiving her masters, she spent 12 years employed with Northside Hospital as a management consultant.
Caroline joined the Gipson Team in 2005 and quickly systematized the operations. Caroline has proven to be an excellent sales person and her analytical mind is what separates her from the rest. When the Gipson Team lists a home for sale, Caroline ensures that our regimented, time tested sales system follows a strict schedule, while enables us to sell our clients' homes faster and for more money. Clients also appreciate the structure and attention to detail. Sellers find our systems reassuring during what can be a stressful time.
Caroline has two kids, Sam (4), and Camille (2) that she LOVES spending time with, and she also enjoys running, hiking, swimming and volunteering within the Atlanta community. Caroline has never met a cookie she didn't like!